Tomorrow's Entrepreneurs Start Today
Spark your child's interest... ignite their passion... show them how rewarding hard work can be...
...and watch them shine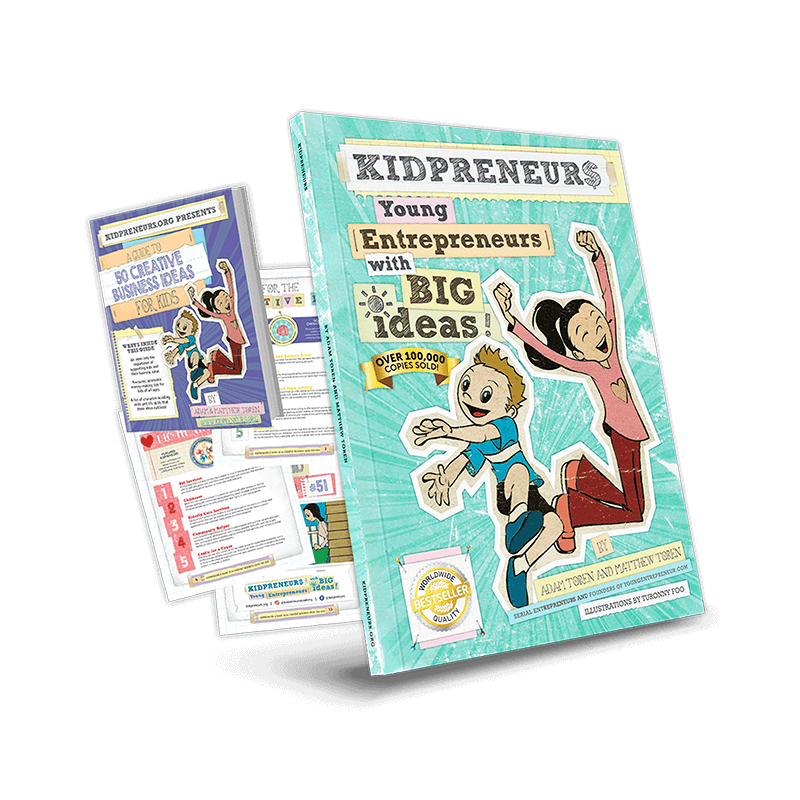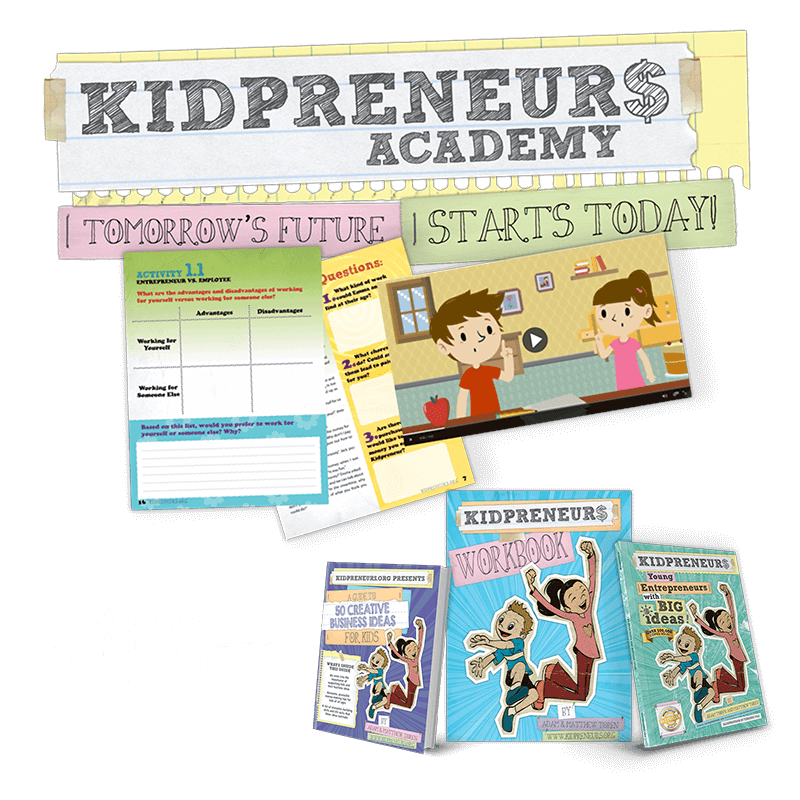 ONLY 500 SPOTS AVAILABLE AT THIS PRICE!
KIDPRENEURS ACADEMY ($119.00 value)
Digital Workbook ($37.00 value)
Kidpreneurs book ($12.95 value)
50 Creative Business Ideas ($9.00 value)
Digital Workbook ($37.00 value)
Kidpreneurs book ($12.95 value)
50 Business Ideas ($9.00 value)
Kidpreneurs book ($12.95 value)
50 Business Ideas ($9.00 value)
We also have numerous Facebook fans who love the Kidpreneurs experience


Jordan Page is a blogger, a family finance and frugal living expert, an entrepreneur, and the mother of six kids under the age of 8. Her simple, effective, and FUN budgeting and frugal living techniques have helped hundreds of thousands of families all over the globe completely revamp their finances, get out of debt, stop fighting about money, and find room in their budgets for the fun things in life.
"We can start teaching [kids] today about being an entrepreneur… Why aren't you taking advantage of this book?"

Tracy Smith is a business consultant, an eCommerce expert, an entrepreneur, and a marketing strategist. She is the owner of EntrepreneurGirl, a company that specializes in helping people build online businesses, create lives they love, and find the optimal work-life balance. Tracy is also the mother of eight children, as well as an educator, a lover of adventure, and a believer in BIG dreams!
"This tool every parent out there should have... Seriously grown-ups, go do this. Get one for your kid and then get one for you."

Jia is the founder of Marriage & Motherhood, where she gives women the tools to manage money and their homes like a superhero. As a working mom of two little girls, she knows that time and money can be in short supply. Jia and her husband worked their way out of a $60,000 debt and fully funded their emergency fund in only 3 years. With over 10 years of experience in accounting and corporate finance, she took what she learned in the corporate world and applied it to her real-life finances. Now she teaches others how to do the same.
"This book literally goes over every aspect of entrepreneurship in a way that's easy to understand… It really does have the power to change a child's life."

Tay, a pastor's wife, has a passion for making things and teaches others to appreciate crafting as well. She is also the mother of two children. Tay says Kidpreneurs has really inspired her kids to reach for the stars! She thinks it's a great resource to get them excited about their futures and believes it advocates an awesome message for kids.
"An awesome resource for kids to dive into the world of entrepreneurship!"

Kidpreneurs: Young Entrepreneurs With Big Ideas
Kidpreneurs: Young Entrepreneurs With Big Ideas is a 61-page fun, colorful book jam-packed with the ideas and strategies necessary to transform your child's creativity into entrepreneurship.

Through practical examples, quizzes, and stories, your child will be inspired to start their own business immediately while realizing that their interests can become money-makers with the right guidance at the right time.
Watch the video below to look inside Kidpreneurs Academy
Your one-time membership fee includes lifetime access to Kidpreneurs Academy, which includes:

- 13 interactive modules
- 19 video lessons
- 19 downloadable worksheets
- 15 interactive quizzes
- Access to an exclusive Facebook group
- A printable certificate of completion
- Easy access on your phone, tablet, computer, and laptop
- Instant access to all future updates and lessons
There's no better way to keep the aha moments coming as your child gets the education they're missing out on at school.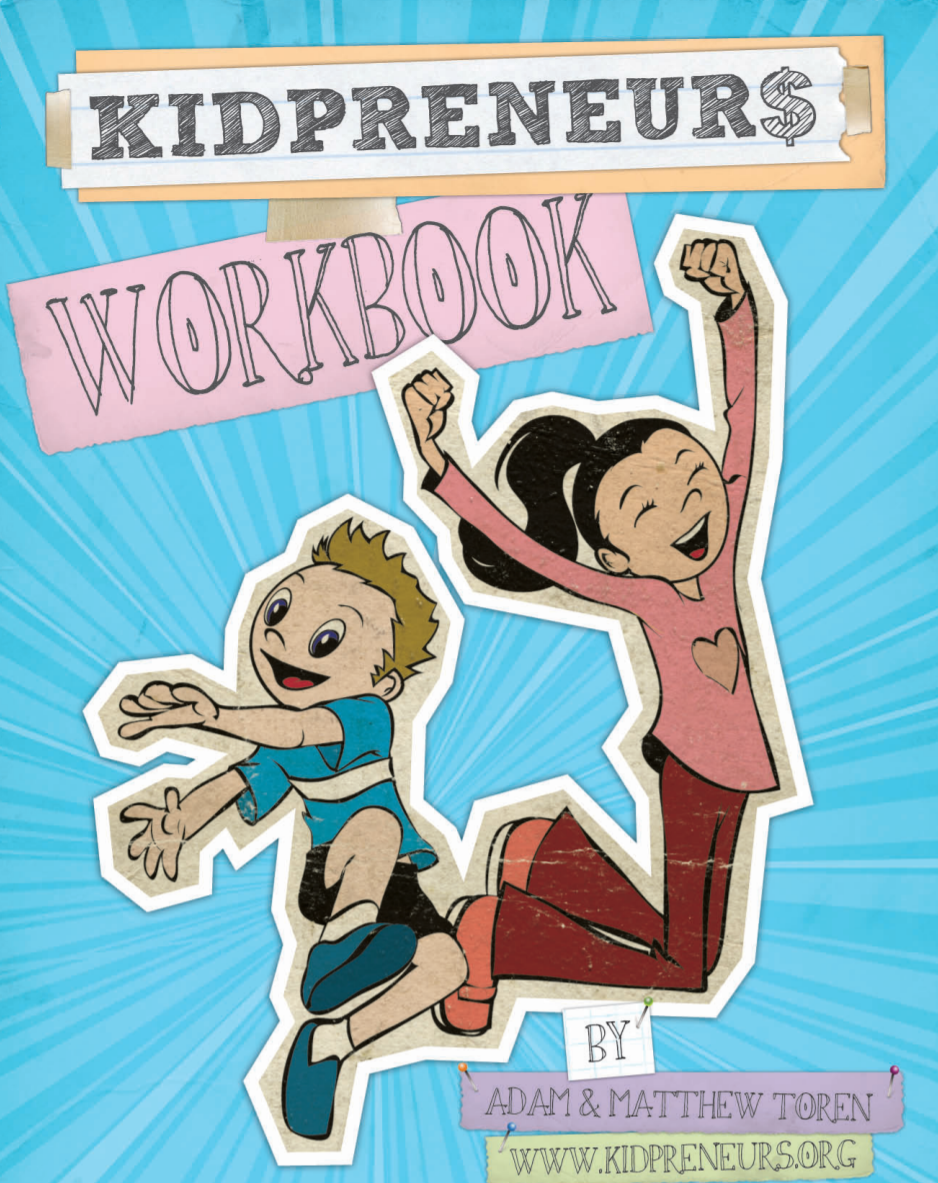 This digital workbook is the companion to both the book and academy for those who learn best by "doing."
It's 65 pages of worksheets, alongside stories and quizzes.
It just makes the learning experience that much more interactive and exciting, capped off with the included Certificate of Completion.
50 Business Ideas Digital Download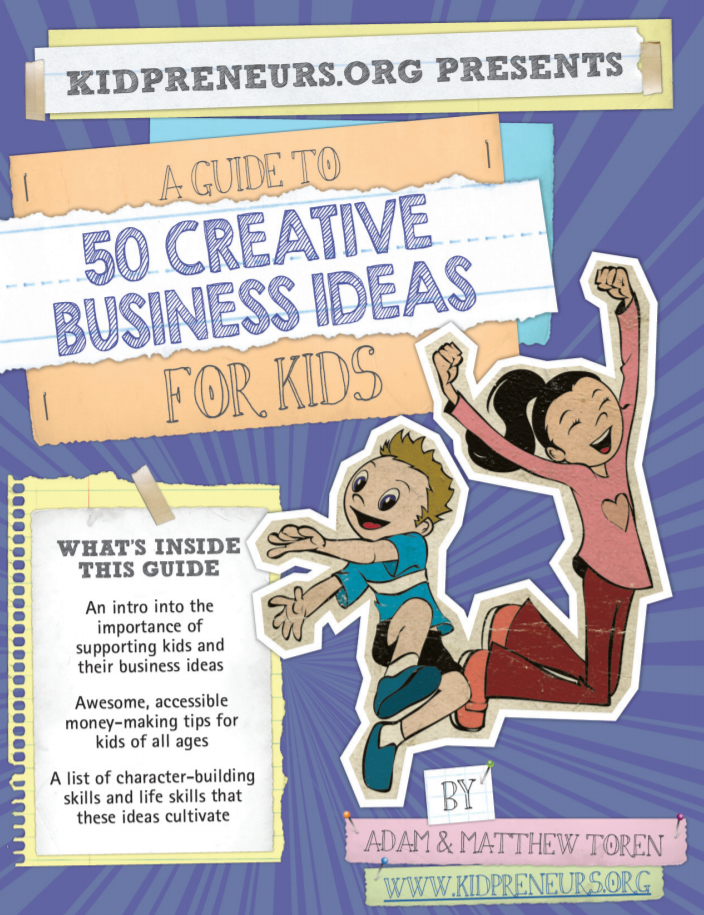 Starting a business can be hard work but also incredibly rewarding!
To help keep parents and kids enthusiastic about the process, we offer this guide to 50 of the most creative and accessible business ideas for kids of all ages.
To keep the inspiration going, the guide also includes successful and inventive Kidpreneurs that we've featured on our website!
Finally, we've outlined important skills and character-building areas that each of these business ideas can help to cultivate and nurture.
We hope you find this guide helpful! Please feel free to reach out to us to provide your feedback on this guide or to share success stories of YOUR Kidpreneur.
Kidpreneurs is perfect for children ages 6-12
A Message from the Authors…
What is it about teaching our children the basic principles of sound money management that seems so difficult?
Don't ask us; we are far too eager to pass on the torch of entrepreneurial spirit to today's youth.
We have spent years researching the best practices in modern business and teaching these techniques to others while also establishing and maintaining our own steady stream of successful businesses.
We are best-selling authors, investors, and advisers, and we are extremely passionate about inspiring and empowering the future generation of entrepreneurs.

School can only teach a child so much. The requirements of state curriculum, the demands of 30+ students on a teacher, and the formal structure of a classroom just don't lend themselves to cultivating the entrepreneurial mindset children need in order to excel in the 21st century. To really help your child succeed in real-world situations, you need to expose them to the ideas and activities in this book.
As You Can See, Kidpreneurs has already inspired countless children.
Will your child be next?
Confidence develops when children pursue something they love. Whether your child grows up to be an entrepreneur or not, the skills this book teaches are invaluable in creating a well-rounded adult who can think outside the box. Studies show that the earlier a child is exposed to entrepreneurial concepts like drive, determination, focus, and grit, the more they use them in everyday situations.
Most people say, "It's never too late," but the Torens say, "It's never too early."